Forge On - Ship Construction 21 (New UI)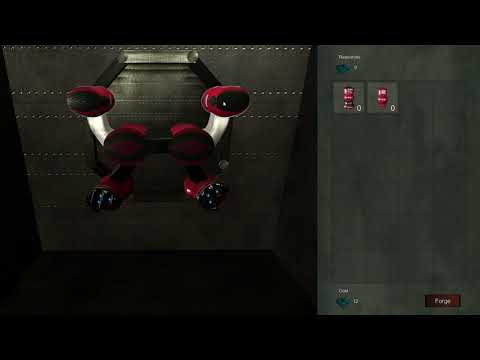 I've been thinking about a way to connect ship parts together to create a more cohesive ship and I think I have something. I won't be releasing it as part of the initial demo because I want to get that out soon but I think it will drastically improve the looks of the ships.
Anyway, for this week I've got UI working the way I want. Haven't added components yet but that will come soon. I've added a lot of the background infrastructure required to be able to collect parts and resources. Not much left before a full game "cycle" can be completed.